US Navy Secretary: We Will Have Over 300 Ships by 2020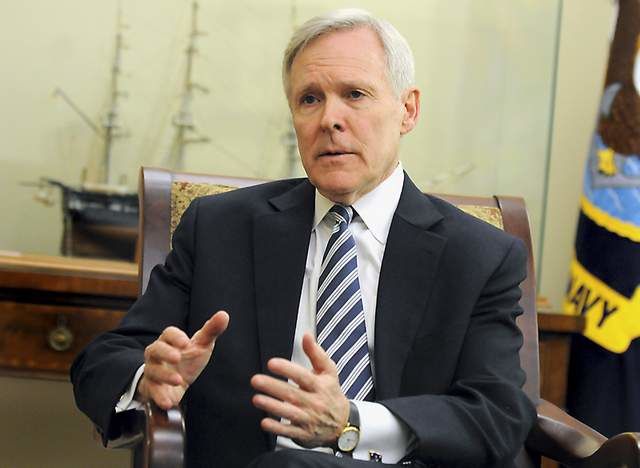 Yesterday, Secretary for the U.S. Navy Ray Mabus noted in a testimony in front of the Senate Committee on Armed Services that the United States will field a fleet of 304 ships by 2020 despite an "uncertain budgetary environment" and "the threat of the return of sequestration."
"Let me state this very clearly: our fleet is growing and will number greater than 300 ships before the end of this decade," the navy secretary vehemently underlined. The U.S. Navy is requesting $161 billion (a $11.8 billion increase from the previous year) in funds for the fiscal year 2016 budget process.
According to Mabus, the acquisitions plan includes the following:
"We will purchase Virginia Class attack submarines at a rate of two per year for a total of ten across the FYDP [Future Years Defense Program], with the inclusion of the Virginia Payload Module by FY19 for at least one boat per year. We also will continue to procure Arleigh Burke class destroyers at a rate of 2 per year, with the first Flight III DDG funded in FY16 and delivered in FY21. Fourteen ships of the Littoral Combat Ship class, of which at least the last five will be the frigate variant, will also be procured in this FYDP. We will also continue the construction of amphibious ships, mobile landing platforms, high speed vessels, and combat logistics ships."
He also notes that cuts to the domestic shipbuilding programs would be the least reversible in their impact on the U.S. Navy's ability to execute its mission. Consequently, Mabus notes that he is "committed, to the maximum extent possible, to preserve ship construction and to seek reductions in every other area first, should further budget reductions such as sequestration become reality."
Mabus also emphasized that during his first five years as secretary, the U.S. Navy contracted 70 ships and purchased 1,300 aircraft, which is "is 40 percent more than the Navy and Marine Corps bought in the five years before this administration took office,"according to his testimony.
When it comes the U.S. Navy's pivot to Asia, Mabus states that by the end of the decade 60 percent of the U.S. fleet will be based in the Pacific and that it will be larger than the one of today. Mabus describe the distribution in more detail:
"We're moving more ships to the central and western Pacific, including forward basing an additional fast attack submarine in Guam and as I mentioned earlier we are forward stationing four Littoral Combat Ships out of Singapore. We are ensuring that our most advanced platforms are in the Pacific, so we're increasing the number of DDG's with the Ballistic Missile Defense systems based in Japan and the P-8A maritime patrol aircraft are making their first rotational deployments in the region. In the longer term, by 2018 we will deploy an additional 30 Amphibious Ready Group to the Indo-Pacific region and we will deploy a growing number of Joint High Speed Vessels and Mobile Landing Platforms there."
By Franz-Stefan Gady
Article tiré de The Diplomat.com (Japan)
http://thediplomat.com/2015/03/us-navy-secretary-we-will-have-over-300-ships-by-2020/
Article relayé par A.L.
Partager cet article
Pour être informé des derniers articles, inscrivez vous :