Argentina's Jet Fighter Replacement Options Narrow
BUENOS AIRES AND ISLAMABAD — The UK's moves to block the sale of Gripen fighters to Argentina has triggered a round of angry accusations in Buenos Aires, while laying bare Argentina's dilemmas in replenishing its fighter fleet after years of neglect.
It also raised the prospect of Argentina purchasing fighters from Russia or China, experts said.
While Gripens are made by Saab of Sweden, about 30 percent of the aircraft contains parts supplied by the UK, Argentina's longtime foe.
On Oct. 31, Argentina's defense minister announced an interest in purchasing 24 Gripens. According to a senior military source in Buenos Aires, the proposal to sell 24 Gripen fighters, at a cost of US $2.9 billioncame as an initiative of the Brazil's Ministry of Defense and was briefly discussed and accepted by its Argentine counterpart. In October, Brazil signed a deal to purchase 36 Gripens.
The same source pointed out that Saab, the original builder and owner of the design of the Gripen, "never made any attempt to offer the aircraft directly, neither new nor second-hand, possibly because the firm's officials knew that the UK would block any sale to Argentina."
In recent years Saab has provided Argentina with other weapon systems, including its RBS-70 man portable air defense system (MANPADS) and AT4 anti-tank rockets, which do not include British components.
After Britain balked at the transfer of Gripens to Argentina, local commentators pointed out that the failure of previous attempts to acquire surplus Mirage F-1s from Spain and refurbished Kfirs from Israel was also the result of diplomatic interference by London.
But, according to Emilio Meneses, a defense analyst based at Santiago, the reasons Buenos Aires failed to take earlier measures to replace its old Mirages, which were procured both new and second-hand in the 1970s and '80s, "are more related to local politics and fiscal finances than to any kind of foreign intervention."
Defense budgets have been systematically reduced in Argentina since the mid-1980s. The military dictatorship, after being defeated in its attempt to take the Falkland Islands by force, was forced to restore democracy and to give back power to an elected civilian government.
"In that scenario, where cutting budgets was seen by the public as a sort of fair punishment over the armed forces, the political authorities found it easy to underfund the military," Meneses said.
The underfunding of the armed forces reached an all time low in 2003, when President Nestor Kirchner came in office. Kirchner's policies were continued by his wife, Cristina Fernandez, who was elected president in 2007.
The senior military source in Buenos Aires said Spain started to offer its surplus Mirage F-1s in 2008, but Fernandez rejected the request of funding to procure those jet fighters. The aircraft were offered again late in 2012, when the serviceability of the remaining older Mirages in the Argentine inventory had reached a critical level.
But the Argentine government failed to grant the funding to procure the Mirage F1s in time. The Spanish capacity to provide airworthiness certification for the fighter jets, as required by the very strict Argentine regulations, ended.
The option to get such certification from France was very expensive, as the French government and industry were more interested in persuading Argentina to take surplus Mirage 2000s instead.
As a result, the Spanish Mirage F-1s were discarded and negotiations to procure a number of refurbished Israel Aerospace Industries Kfir fighter jets started. The negotiations suffered from a lack of support from Argentina's higher levels of government, and the Air Force also had some misgivings about the aging Israeli machines. As result of both, the negotiations stalled.
As for what may happen now, the local military source pointed out that France has had a long-standing interest to sell some of its used Mirage 2000s, which are modern enough and by being single-engine fulfills one of the basic requirements of the Argentine Air Force.
The source also underlined that the Air Force prefers Western aircraft, but would be willing to consider a Russian option if the West doesn't provide a solution.
A Russian solution would be financially convenient for cash-strapped Argentina, as President Vladimir Putin, who made an official visit to Buenos Aires last September, offered to accept beef, wheat and other food goods as payment for military equipment.
Source: defensenews.com
Relayé par: A.P.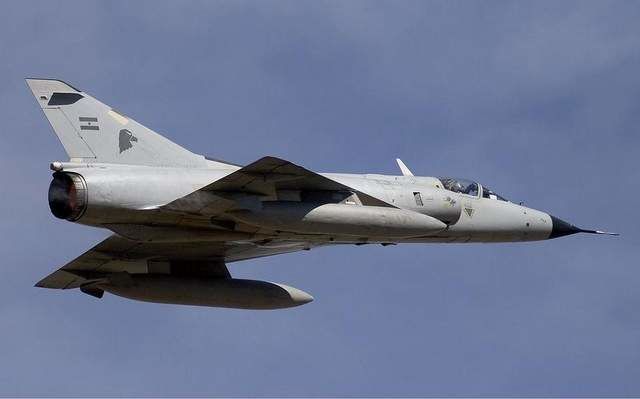 Partager cet article
Pour être informé des derniers articles, inscrivez vous :